LAMIP Screenshots
Hey, this is some screenshots from some control plugin UI.
The simple command line control (by default)
When you don't have control plugin installed you use this, let's see an example of the dev version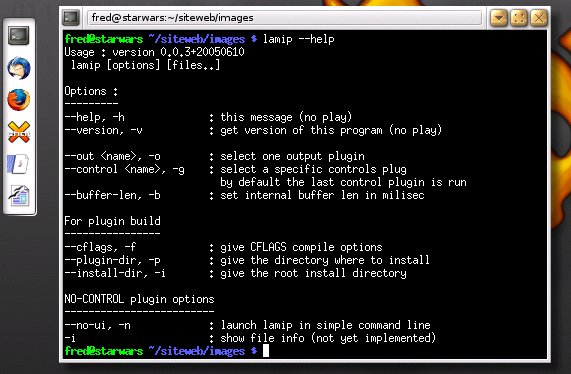 Default GTK+2.x (Under contruction but usuable !)
This is the Default control plugin provided with LAMIP. It's GTK+-2.x based UI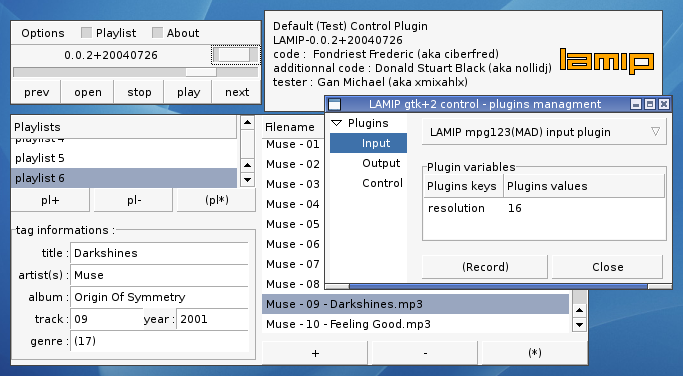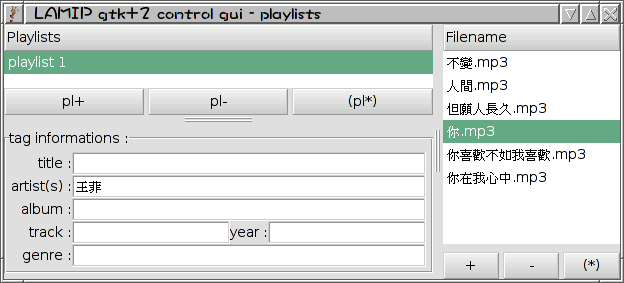 Foobar (Under construction)
A foobar like UI for lamip, foobar is a win32 only player and nice to see one UI like it on unix !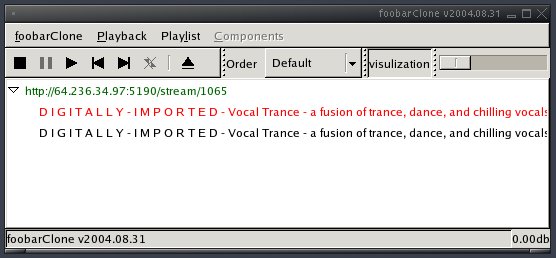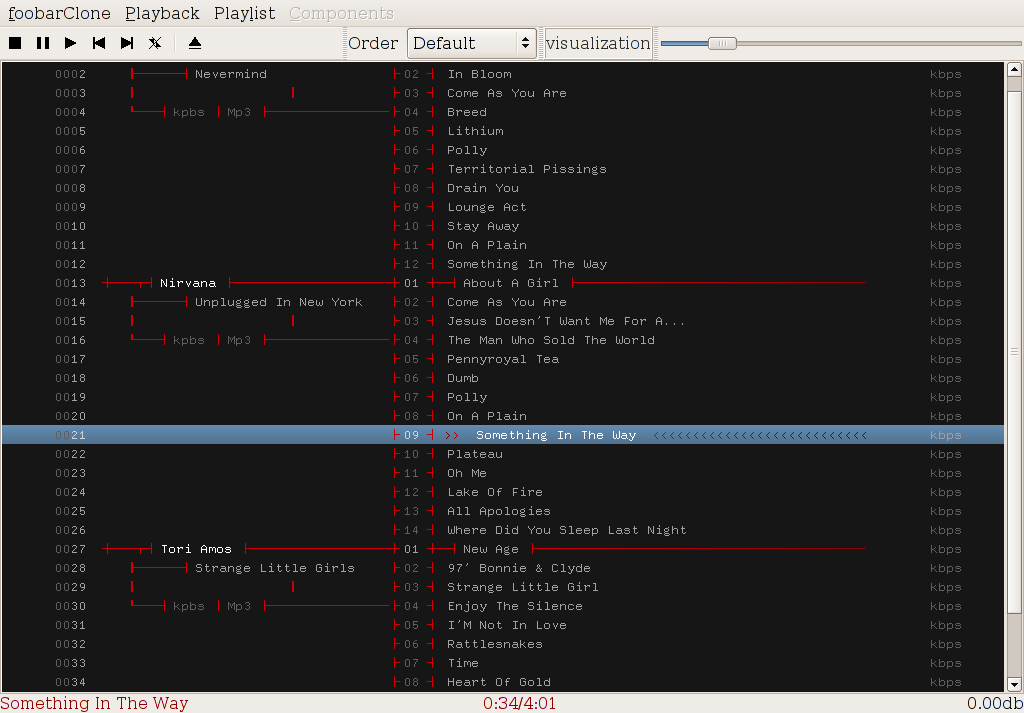 KJoFoL (Under contruction)
This is the K-JoFoL control plugin, this control could manage kjofol skins (an old win32 player that could play vqf/mp3 files).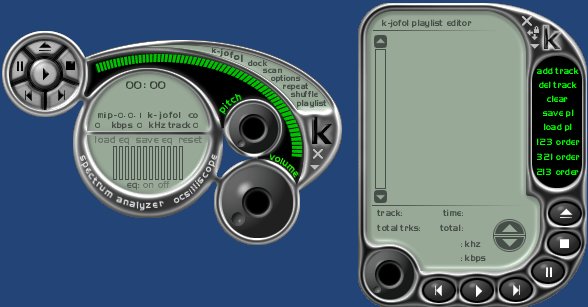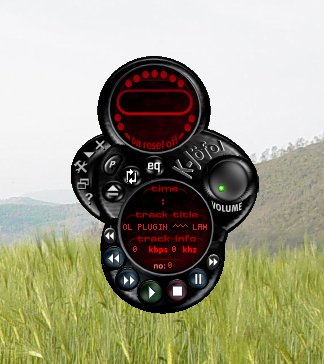 Winamp3 (Under contruction)
This is the wa3 control plugin, this control could manage old and new Winamp skins. I'm really proude to present it here because it's the first time you could see it on linux (release before any other loader).
For moment this skin is not usuable with lamip. I use this plugin just to test the loader code and efl libraries. I begin having good results but the source code need a serial cleanup to be more expendable. Here some screenshots used under e17.


Xosd
A control plugin daemon that show title actually play with lamip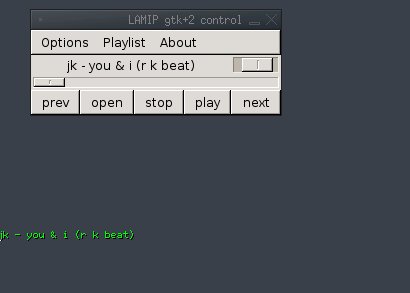 systray
A control plugin that add in your systray lamip, So with it you could control and play music

lamip under Mac OS X
A try to compil and run lamip under MacosX native environemment
Completly under Test and coding...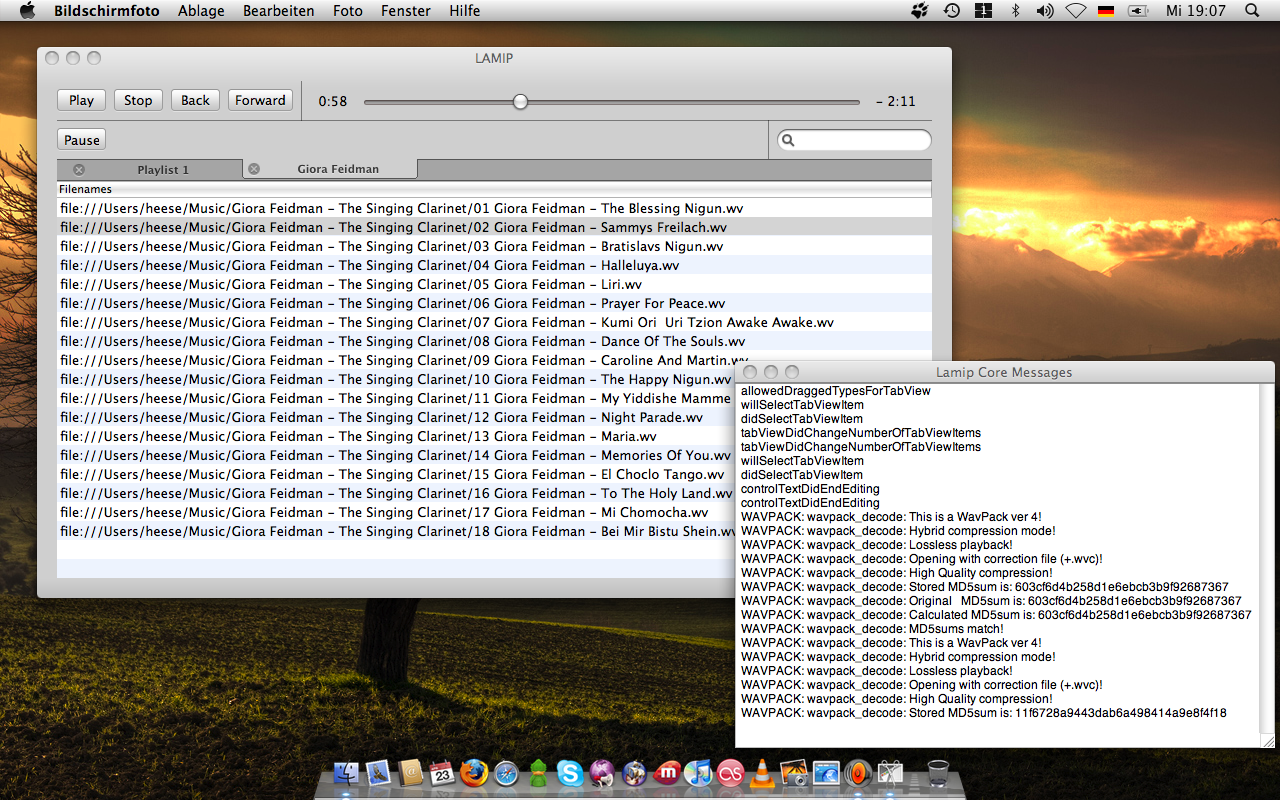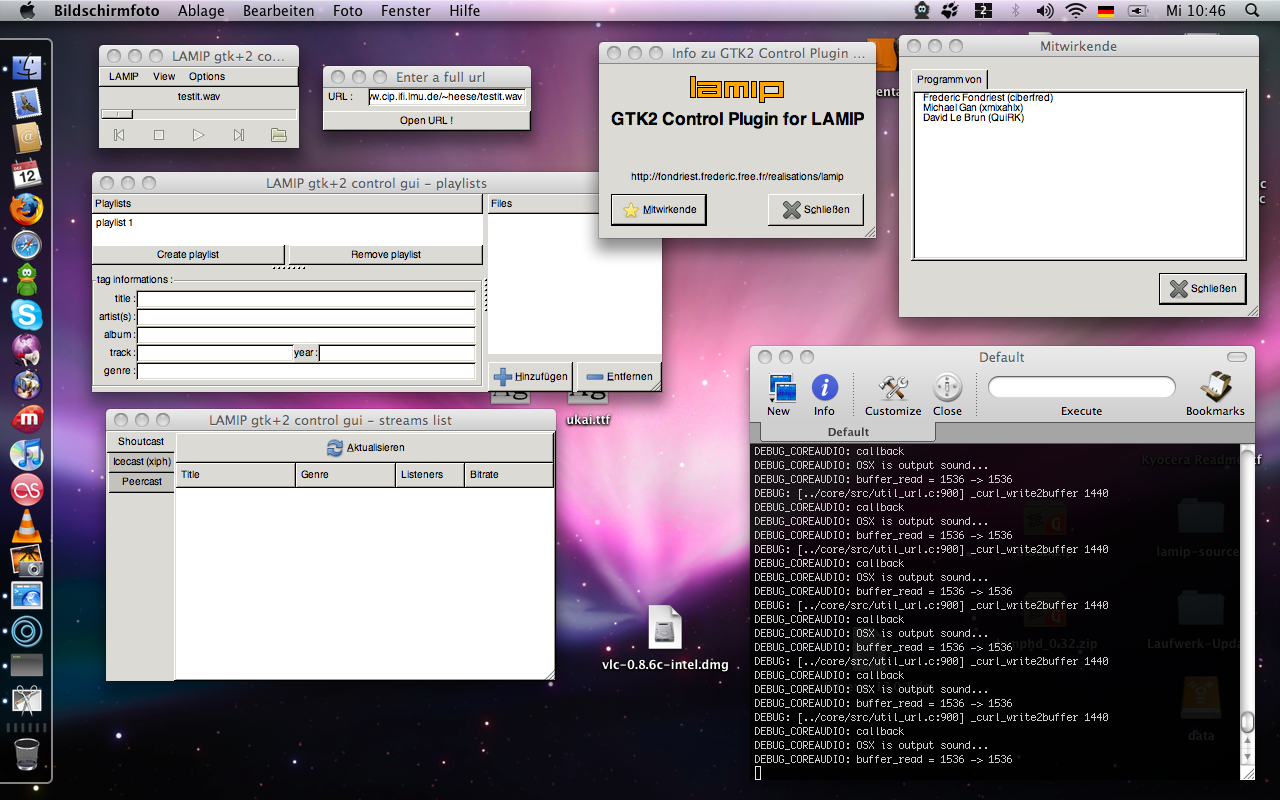 Harp (contrib)
A control plugin written in gtk+2 by Rafal Glazar from poland